30.12.2016 - 8.1.2017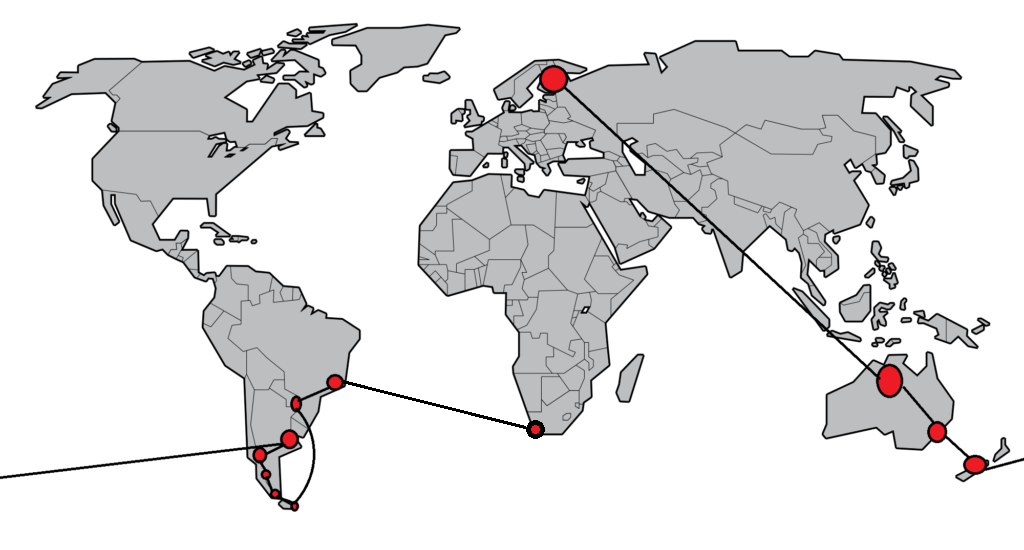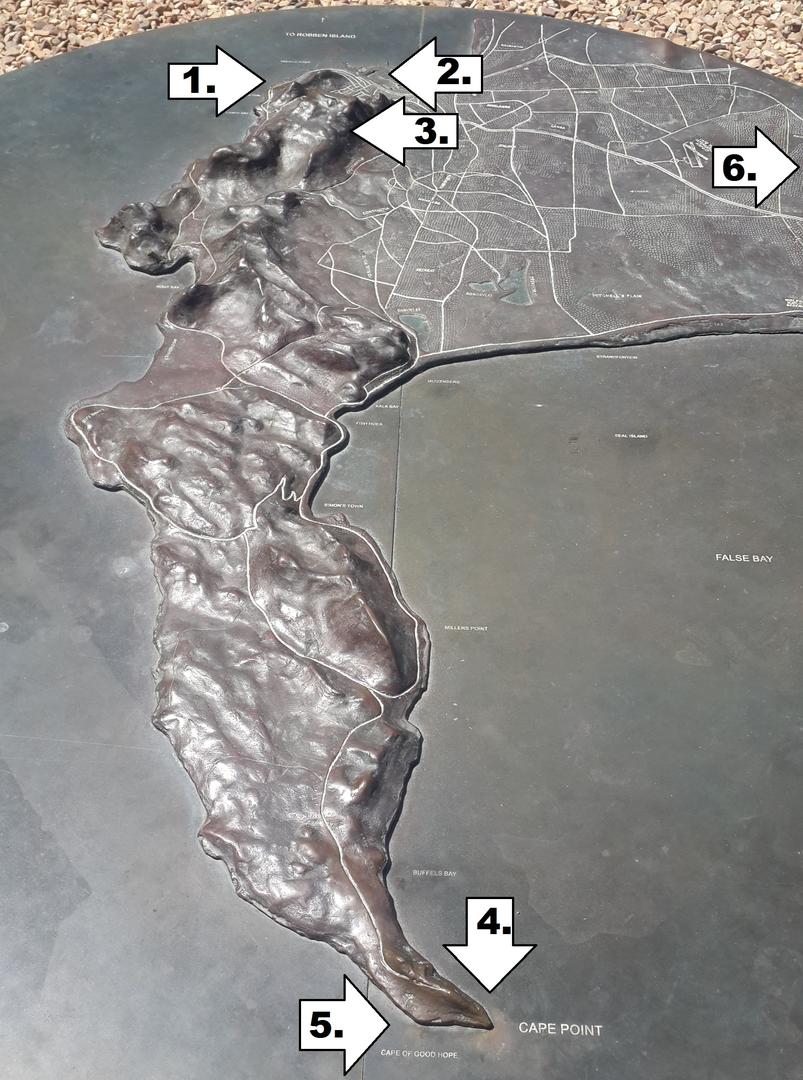 Lion's head and city center
My hostel
Starting point of Table Mountain hikes
Cape Point
Cape of Good Hope
Stellenbosch wine yards
Cape Town, day 1 - New Year's eve
I had chosen to travel to Cape Town so that I would arrive before New Year's eve. I took a nap in hostel and went to down town just before midnight. Apparently my navigation wasn't successful as I saw the fireworks banging at the opposite side of the town.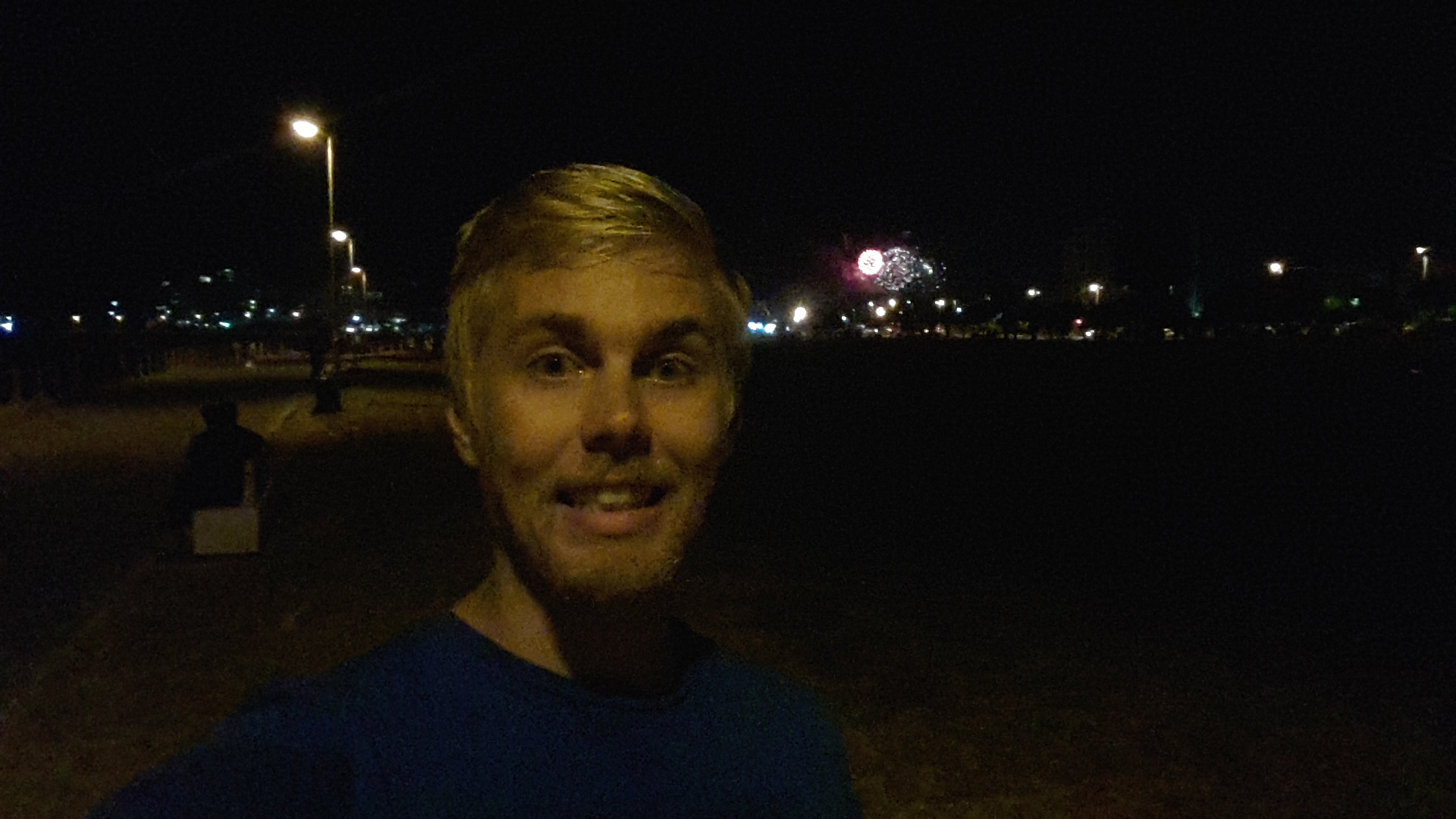 According to the locals you really should be careful with valuables when walking on streets. In Cape Town you could easily loose your wallet. Crime was good enough reason to avoid unneccessary movement in cities. I tried public transportation once and in fact, I saw very strange people moving around. This was great chance to try Uber first time.
Cape Town, day 2 - Introduction to city history
I have seen these tip based walking tours in other cities as well, so it was good time to give it a try. The theme of the walking tour was historical sites. Cape Town has been in a key role when it comes to Apartheid history of the region. Here they have classified people to different race categories but also the declaration to end the racial classification was announced here by Nelson Mandela in early 90's.
Cape Town, day 3 - Hiking in Table Mountain
The Table Mountain is probably the best known attraction of the city. The mountain forms the edge of the city center area. Sometimes you can see a thin cloud coming down the hill that is called 'table cloth'. Both up and down of the climb were pretty steep but the top was very flat - that's why it's called Table Mountain. The down hill views were absolutely amazing.

Cape Town, day 5 - Wine tasting
After a day in the hostel I participated to a wine tour in nearby Stellenbosch town. It was the first time that I left the center area. It was shock.
As the tour guide in the walking tour had said, the racial classification is not ongoing habit anymore. Nevertheless, financial classification from history is still very much present. Some people have money and some people don't. Many apartments that I saw in the districts were rather piles of boards and plates than houses.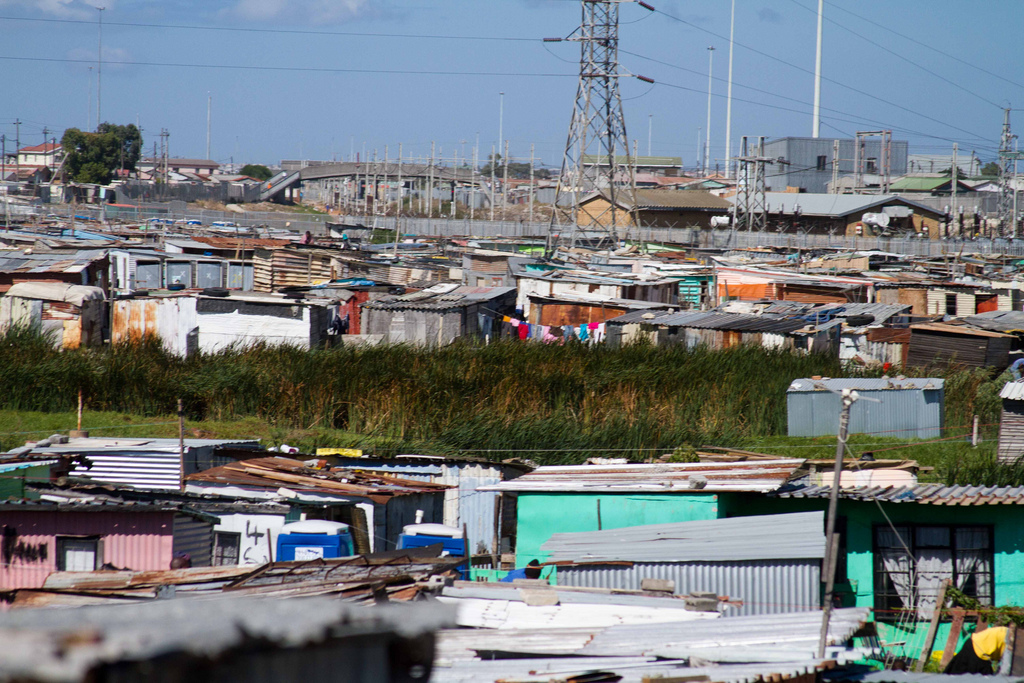 Somehow I felt wrong drinking 20 different wines during the tour. The money would go to this obese white male who was distinctly suffering from wine over consumption. In his pockets money make any good.
Cape Town, day 6 - Lion's Head
Lion's Head is one of the best recognized landmarks in Cape Town. It looks almost impossible to climb to the top but it's not that difficult with all the ladders and handles on the way. You should take one hour to go up and another to come back down.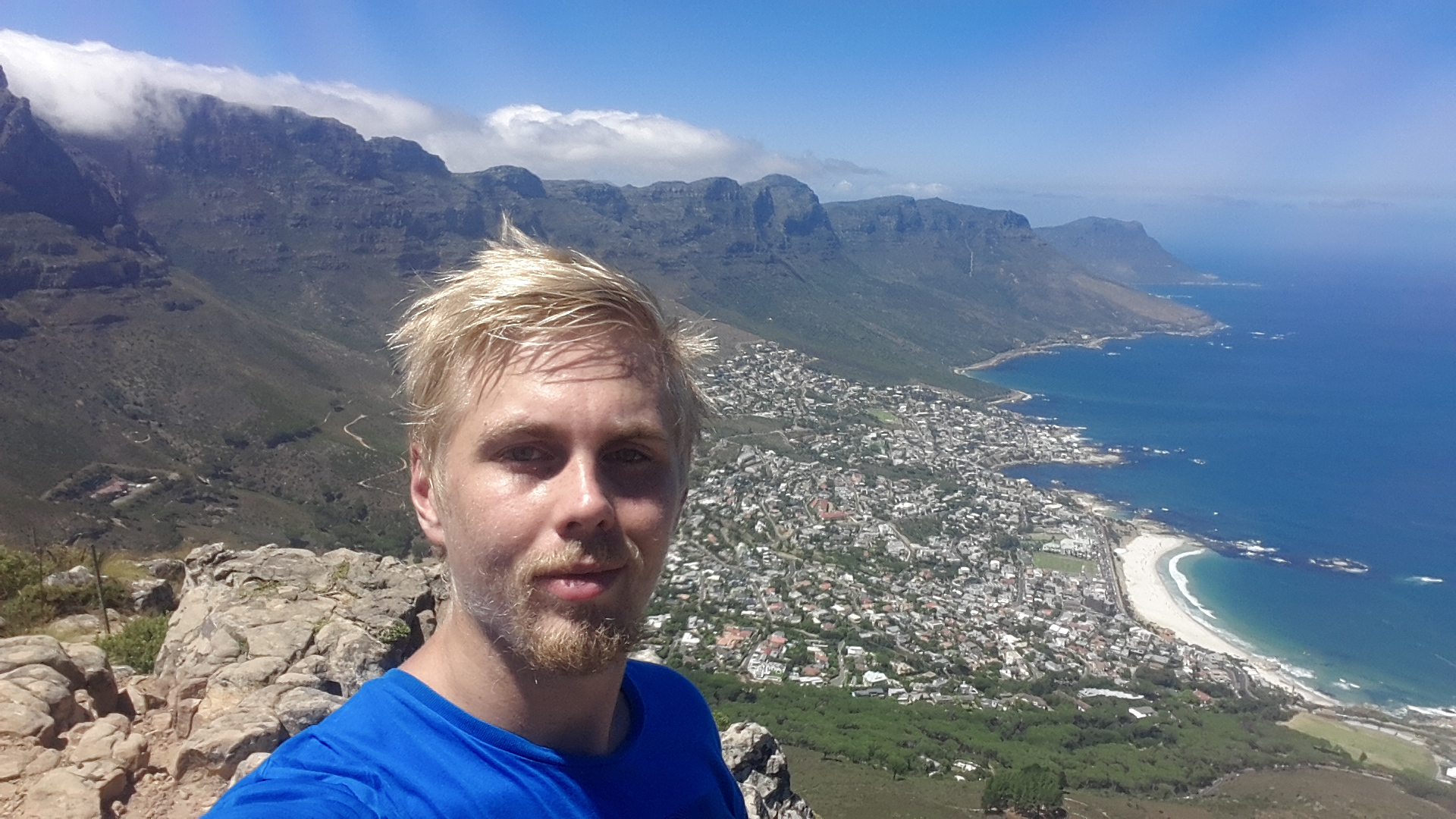 Cape Town, day 8 - Cape Peninsula tour
Other than people often think, Cape Town is not the southest point in Africa. The Cape Peninsula is at the south-west of the region and Cape Town is not even on the tip point. This day I made a tour to deeper to the peninsula.
If you like drinking wines, you are maybe familiar with the brand called Two Oceans. In Cape Peninsula two great oceans come together: Atlantic and Indian ocean. Take a look at the label next time.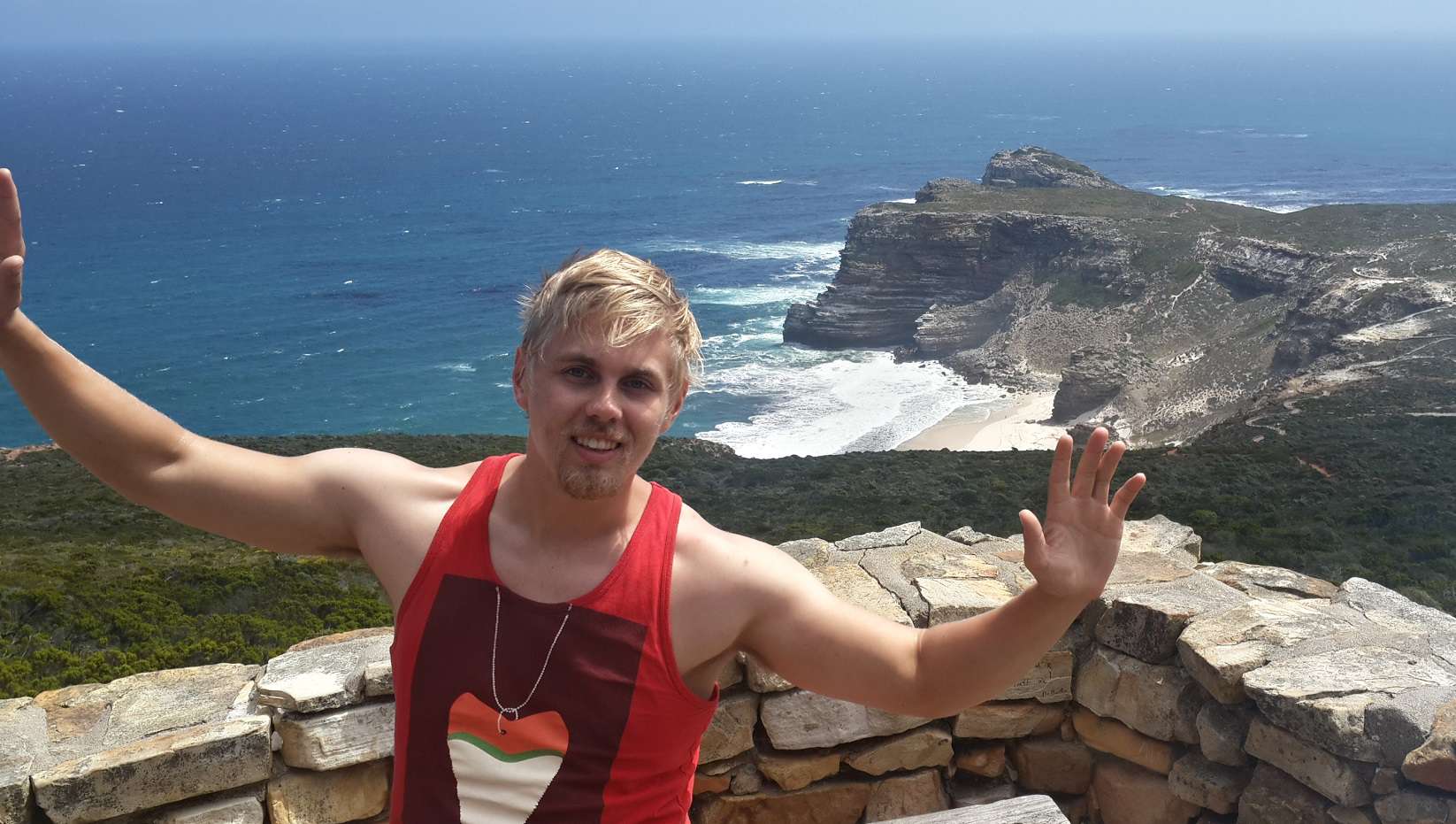 Photo gallery - More media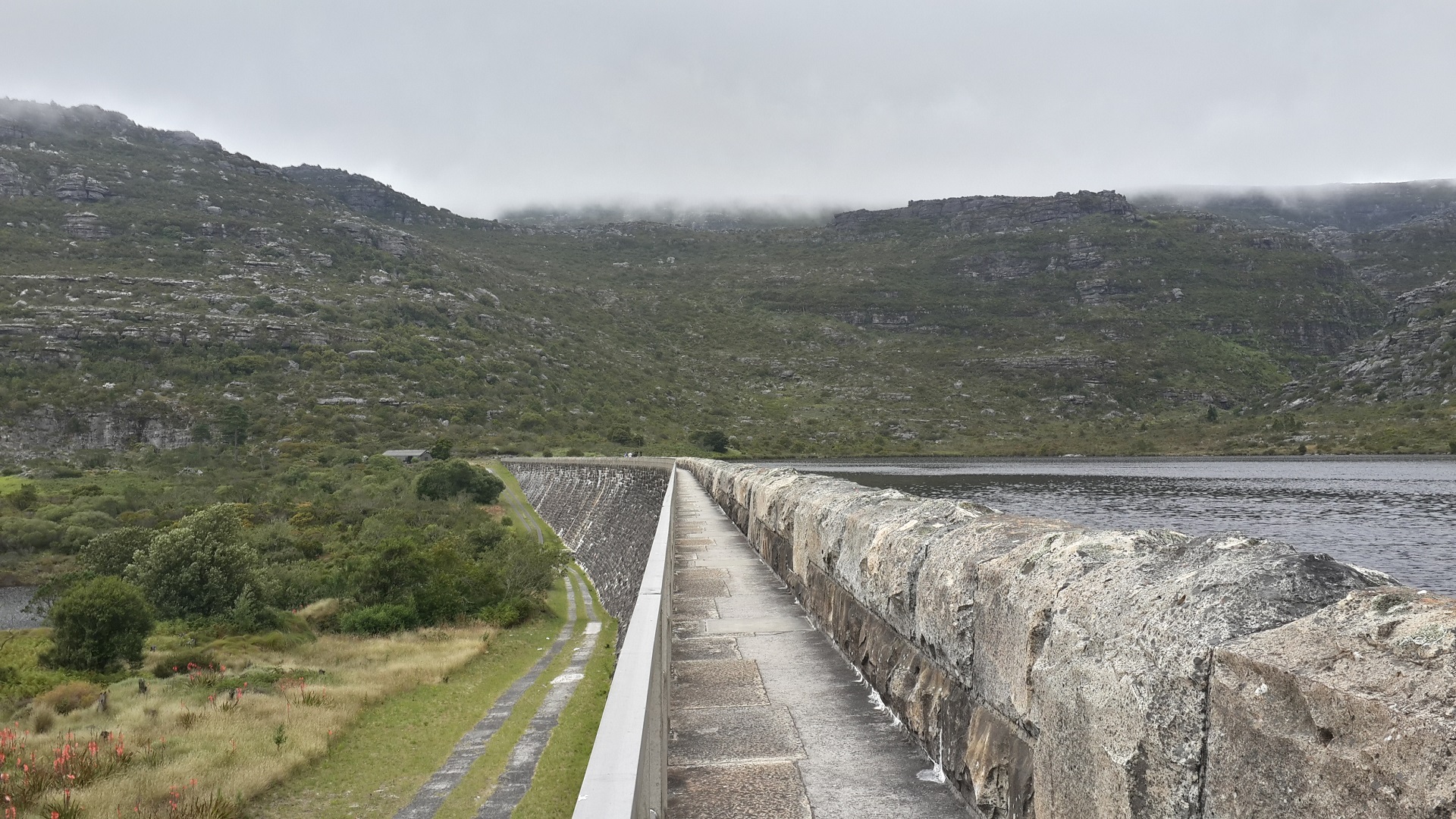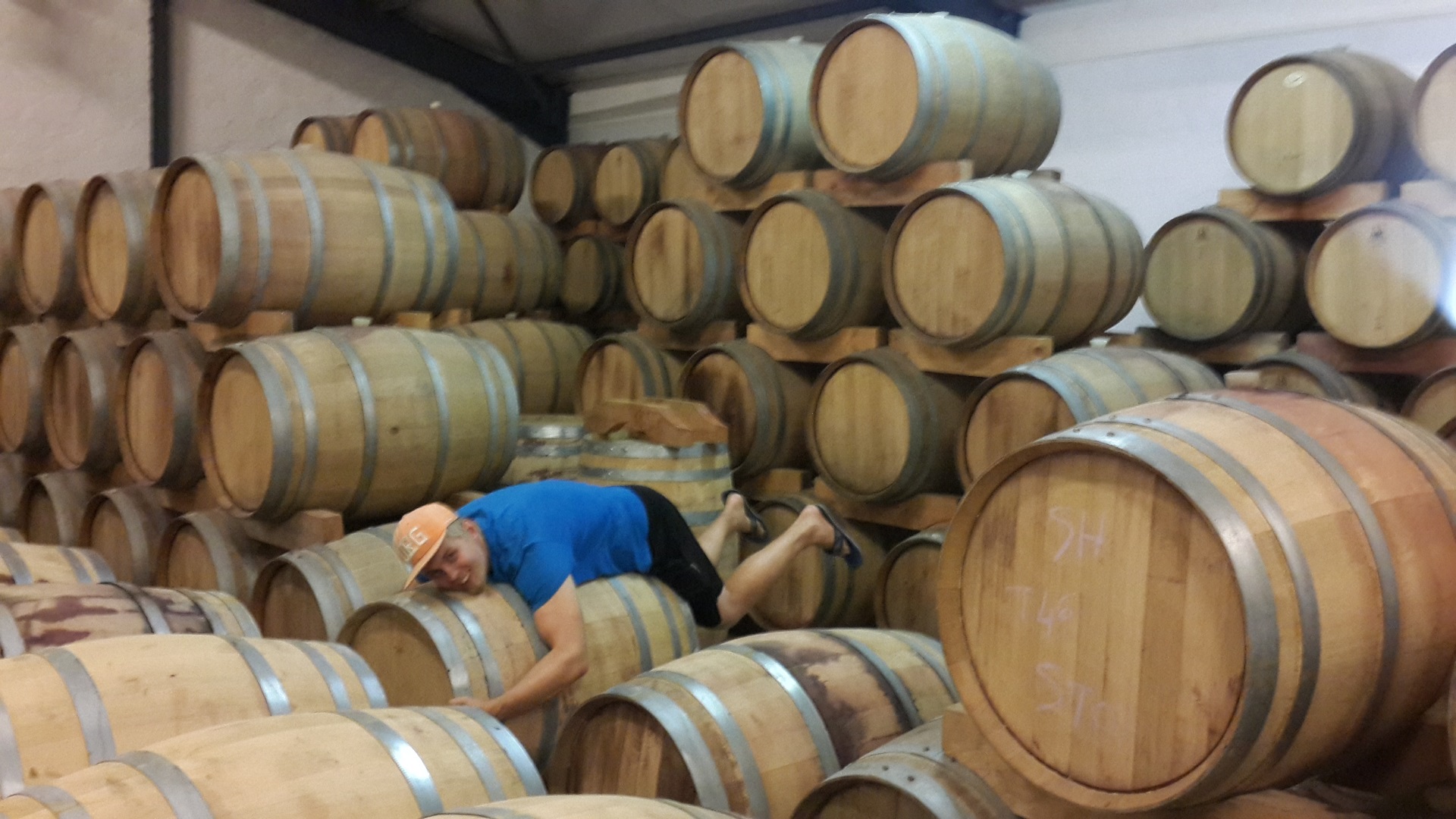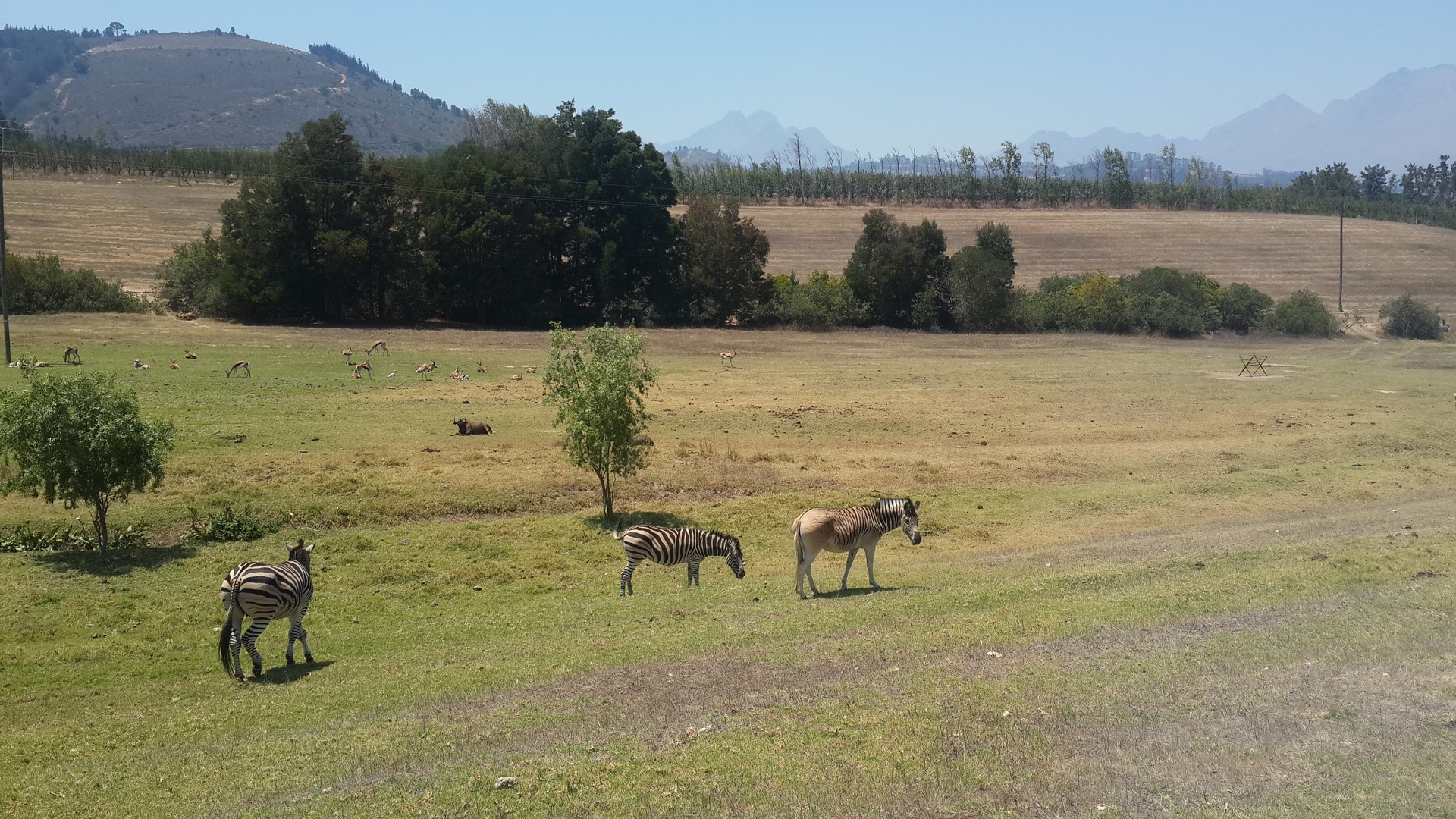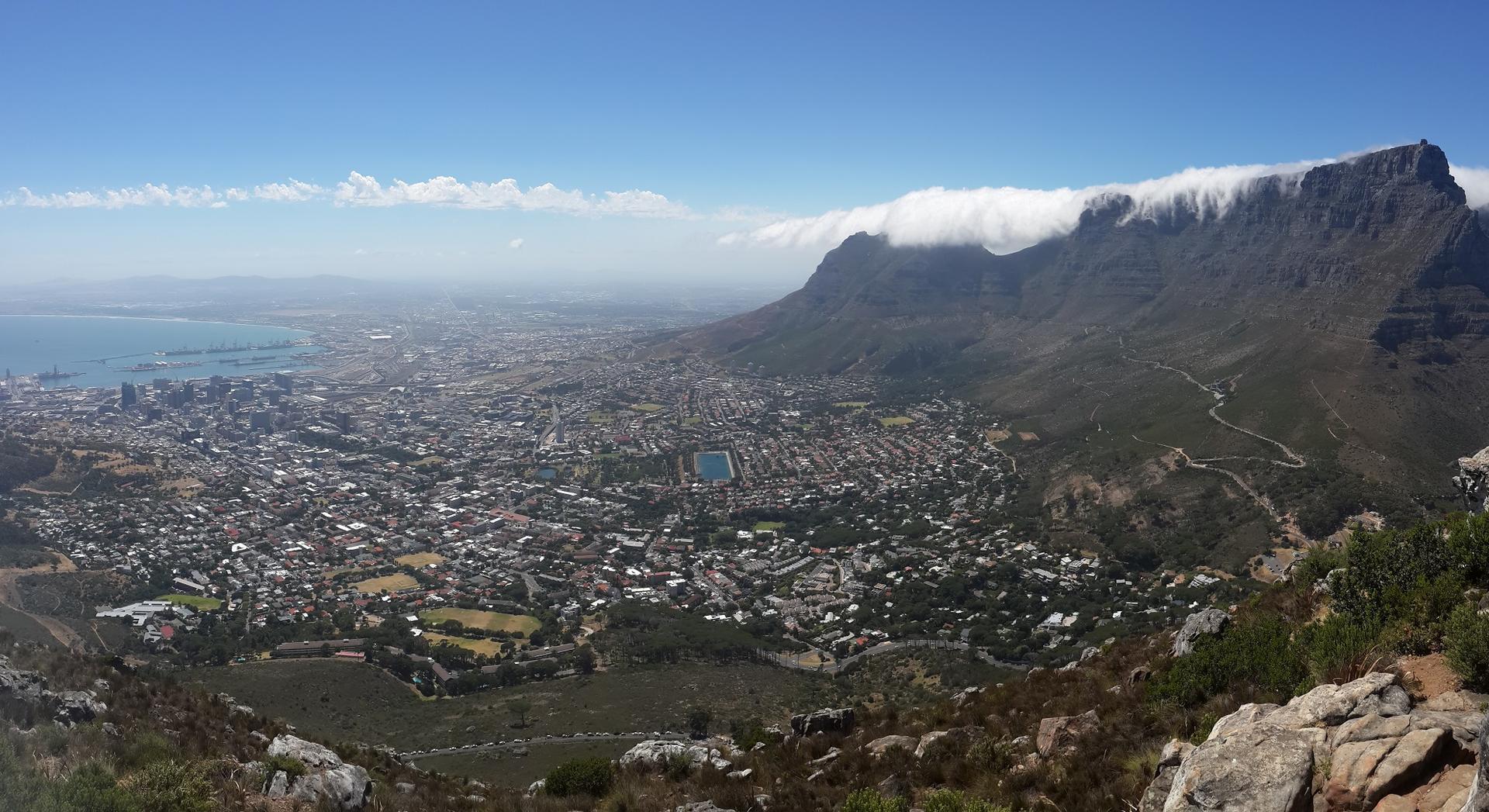 Video from Lion's head. Cloud coming down from the hills.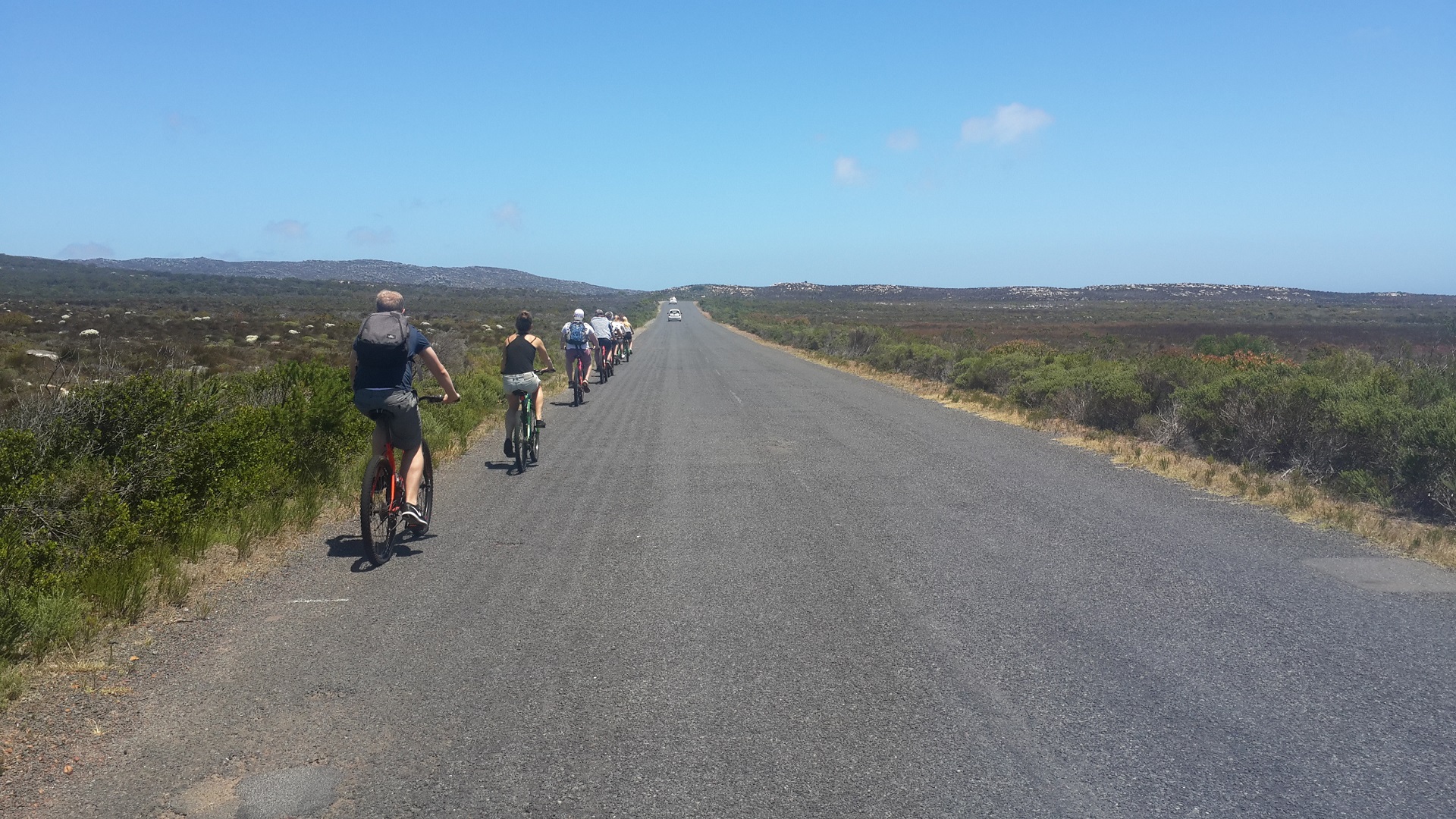 Video from Cape Point about how clouds are formed.