Tammerkoski Junior Chamber International organised an excursion to Unity Tampere at scenic Pyynikki ridge this spring. Tampere is located in the south-west Finland.
What is Unity? That's what I asked.
Unity is a service that combines community, flexible accommodation and work. The Tampere Pyynikki site is located in the beautifully renovated premises of the old Pyynikki Trikoo factory.
Unity's workspace concept is known as uWork , which I was able to test with a 10-time pass.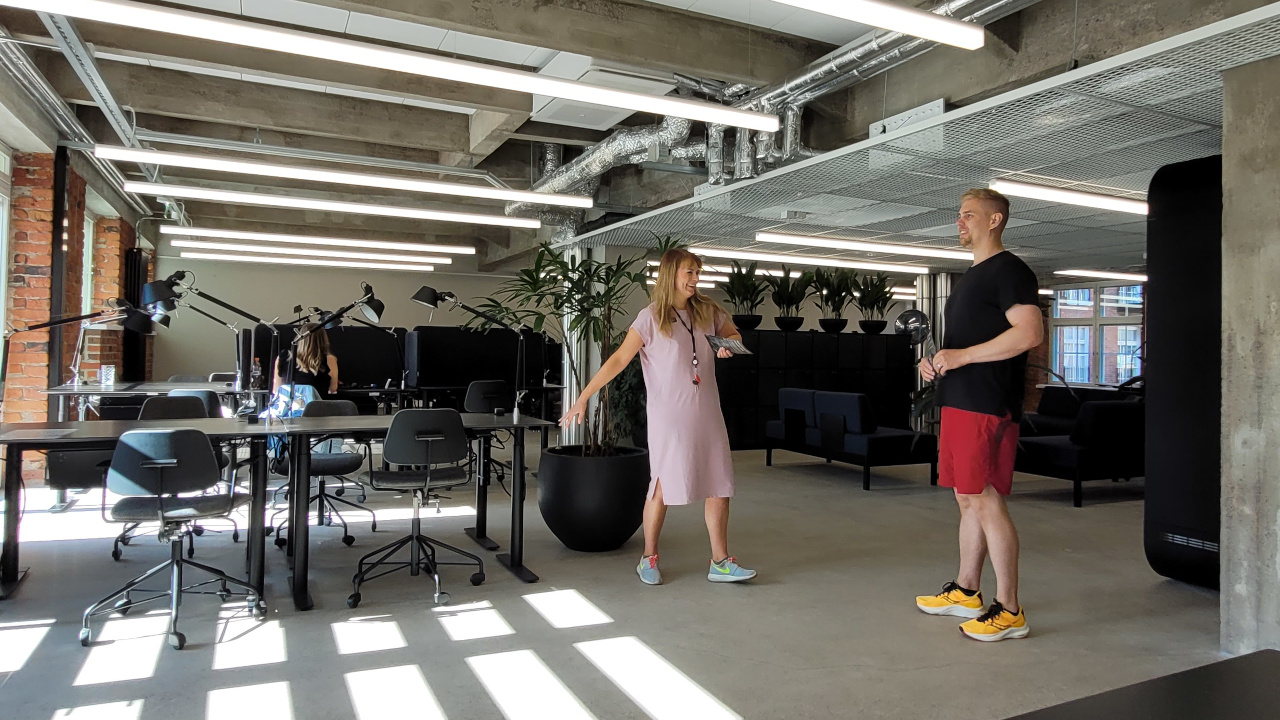 During August 2023, you can buy a 10-time uWork card for 100 € + VAT, a 33% discount from the normal price.
No more lazing around at home after COVID isolation
I have worked mainly from home for the last three years, like many other knowledge workers. I can't say that remote work is particularly stressful, but rather really boring in the long run.
Although I do not consider myself as an extreme extrovert, I like to be surrounded by lively atmosphere. At home, the days tend to blur into one mass. I would argue that this affects both concentration and memory. Things are not linked, for example, to a colleague spilling coffee on the keyboard.
This year, I've consciously increased my visits to my employer's office. The 10-time uWork pass seemed like a good addition to meet people from different industries and professions.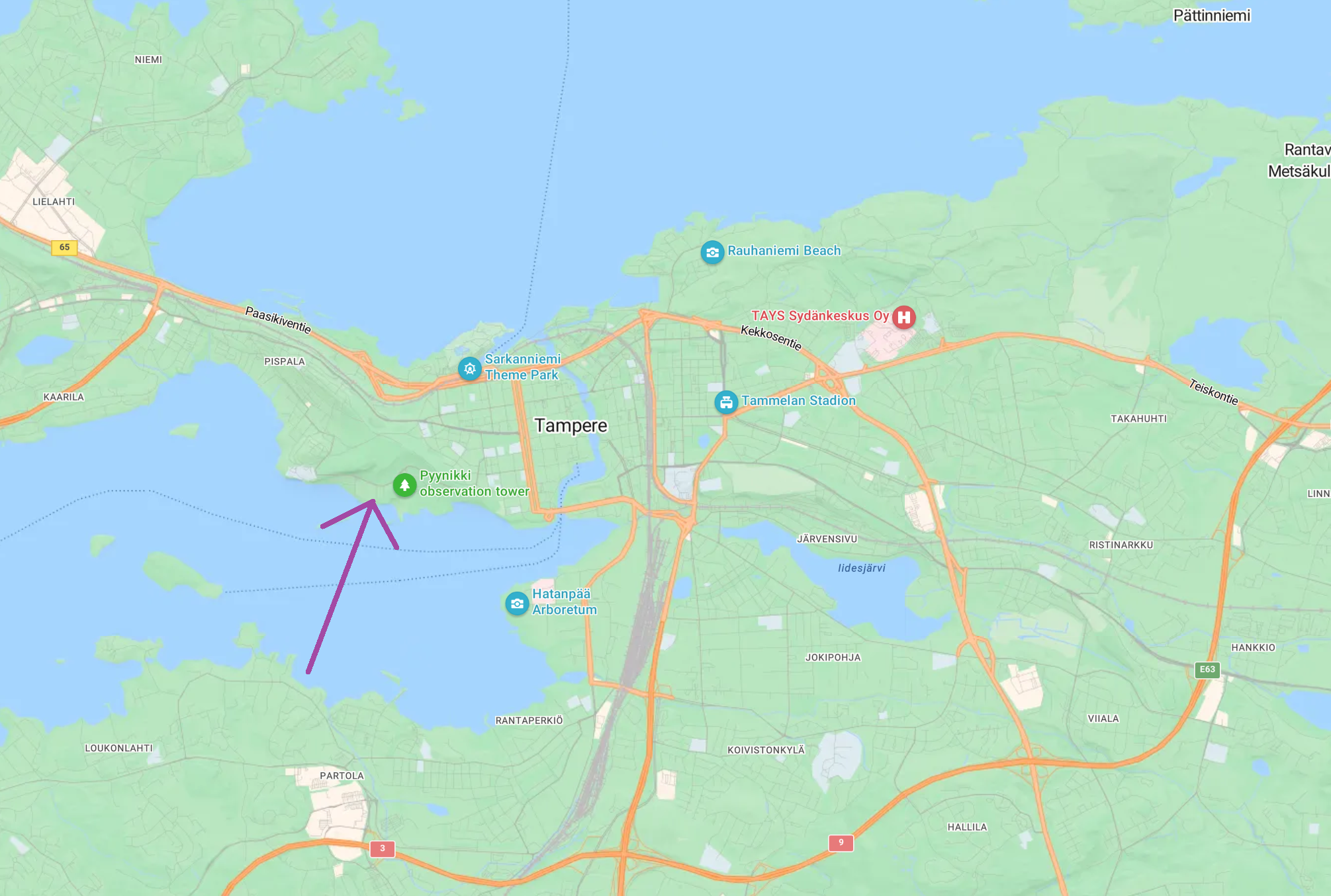 The most beautiful commute in the world
It was time to test the uWork workspaces for the first time. I was as eager as a colt in a spring pasture (not sure if this translated well from Finnish…). And not without reason.
You might have plenty of good candidates for the most beautiful commute in the world, but this one is quite strong in the competition.
Pyynikki is the highest ridge of its kind in the world. It is located in close proximity of decent size city of Tampere having strong IT and industry sectors. No matter which direction you arrive from, the views are breathtaking.
Quite a difference to dusty and dark metro tunnels of the big cities.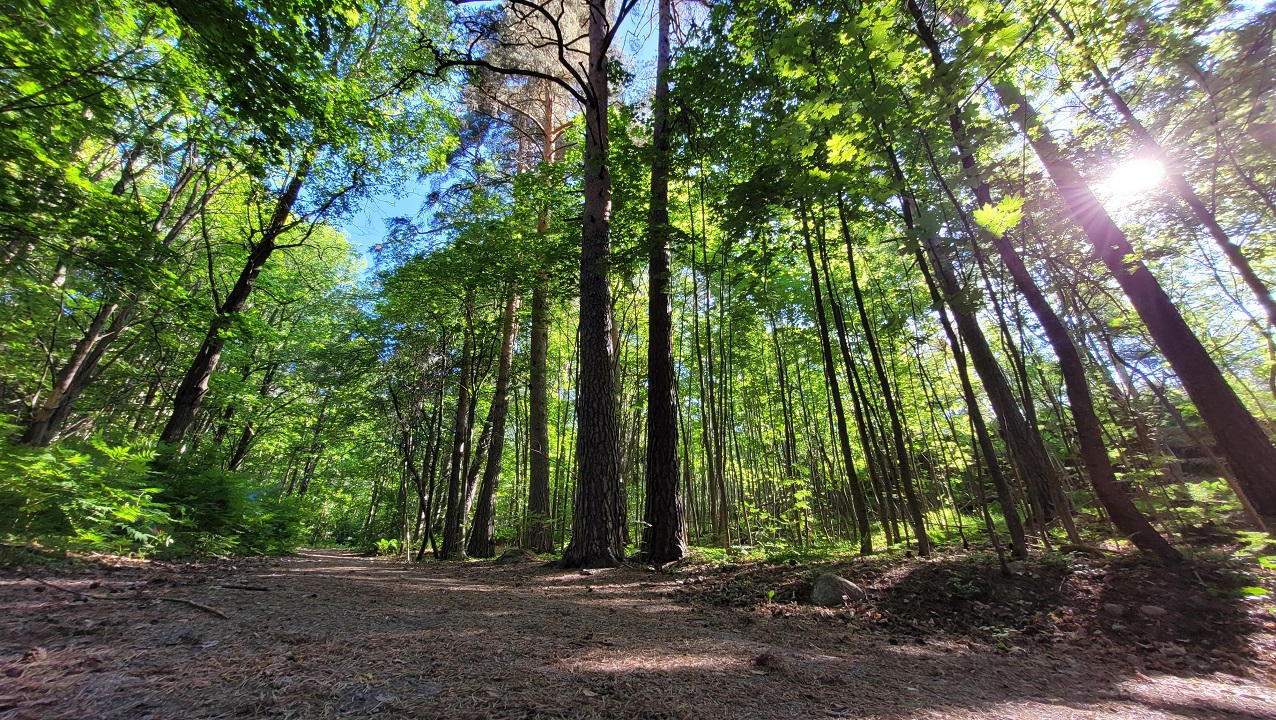 Walking, city bikes and buses are all options for getting to Unity from the city centre of Tampere.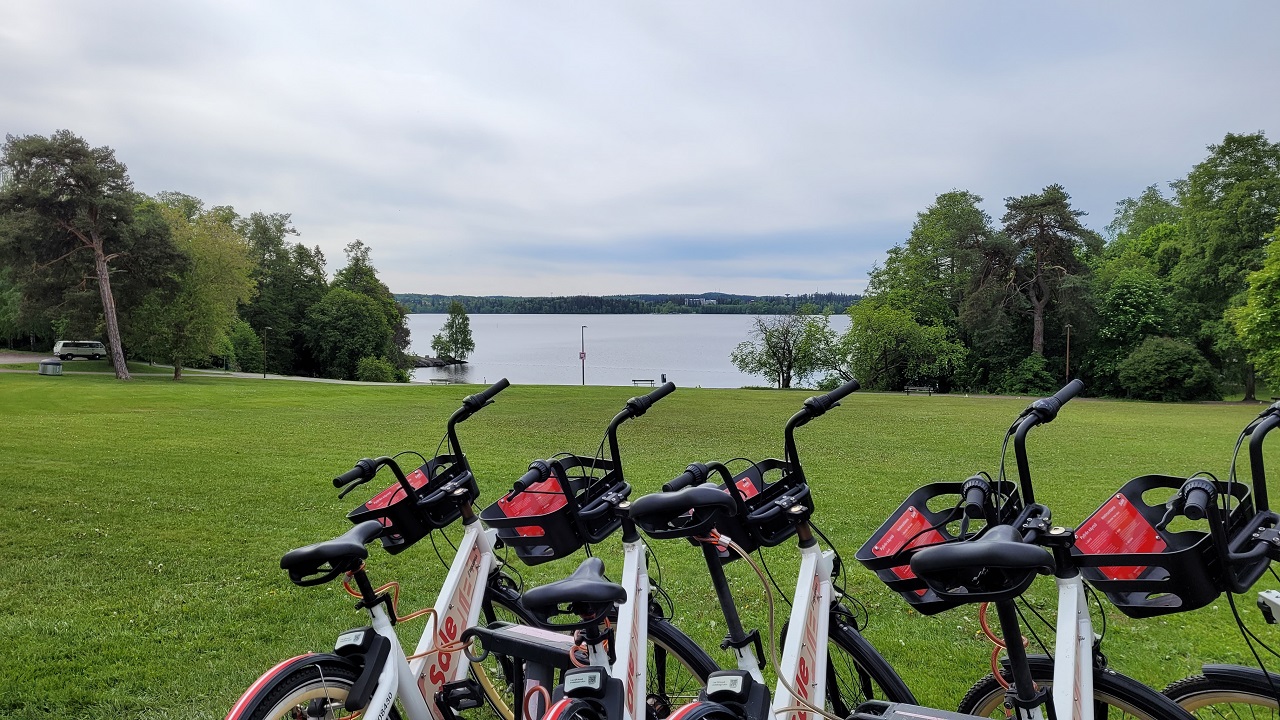 Networking in co-working spaces
I went around the office and chose a suitable desk. The electrically adjustable desk was a nice surprise.
Besides working, my goal was to get a sense of the atmosphere and perhaps meet new people. I started testing different strategies that would lead to natural chats.
The first step was to take the headset off. The conversation could not start with the "buns" around the ears.
I went to the coffee machine - not least because it is included in the price. No people around.
Maybe someone else will join, if I sit on the sofa group in the middle of the workspace? Still no one to talk to.
It's almost time to go home on the first day of uWork. I could hear the packing sounds of others. Bingo! Leaving is a great time to say hello to others and exchange a few thoughts.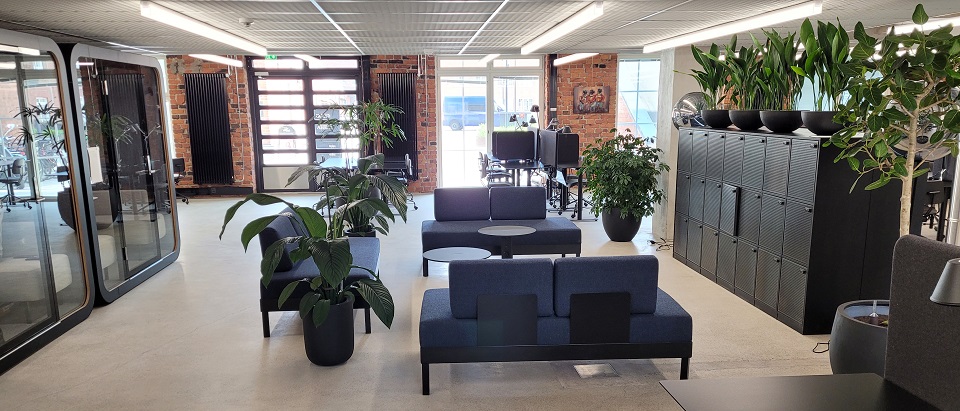 We started chatting with a freelance coder. He had arrived at the co-working space from a distance by bicycle. He said he had experimented other similar offices in Tampere. The short conversation provided some good tips for my own career.
Framery booths in active use
uWork offers a few different subscriptions.
With the monthly Flex membership, you can choose a free desk on a daily basis. The Fixed model, on the other hand, gives you access to a permanent workstation, where you can bring your own monitor and equipment. The 10-time card is handy for the occasional visitors.
Some of the faces became familiar over the summer, while others were clearly one-offs.
There are also Framery booths for calls and meetings. The booking system for the larger "meeting booths" is very simple: just put your name on the list!
This came in handy, as I had earlier met an entrepreneur working with construction industry digitalization. We were discussing about possible collaboration out of reach of the curious ears.
Services at Pyynikin Trikoo
The Pyynikin Trikoo area is visually worth seeing. Looking around the spacious courtyard, you automatically take a few relaxing breaths and your mind is refreshed.
Next to the work premises is the Aitoleipä lunch restaurant, where I used to go every time for a lunch. The quality is well above the average. The price is around 13.5 €, from which uWorkers receive a 10% discount. One day I bumped into a friend and later had lunch with her.
For the end of the working day, it's worth trying the fresh pizzas at the Mad Finn brewery restaurant and the 10-euro 4-beer tasting tray. During the ice hockey world cup, I even saw the Canadian national team there!
The area's private Market Trikoo offers lighter snack and groceries. Helmi DaySpa offers massage, beauty and hairdressing services. If you like to exercise in the middle of the day, LOADED gym is you choice.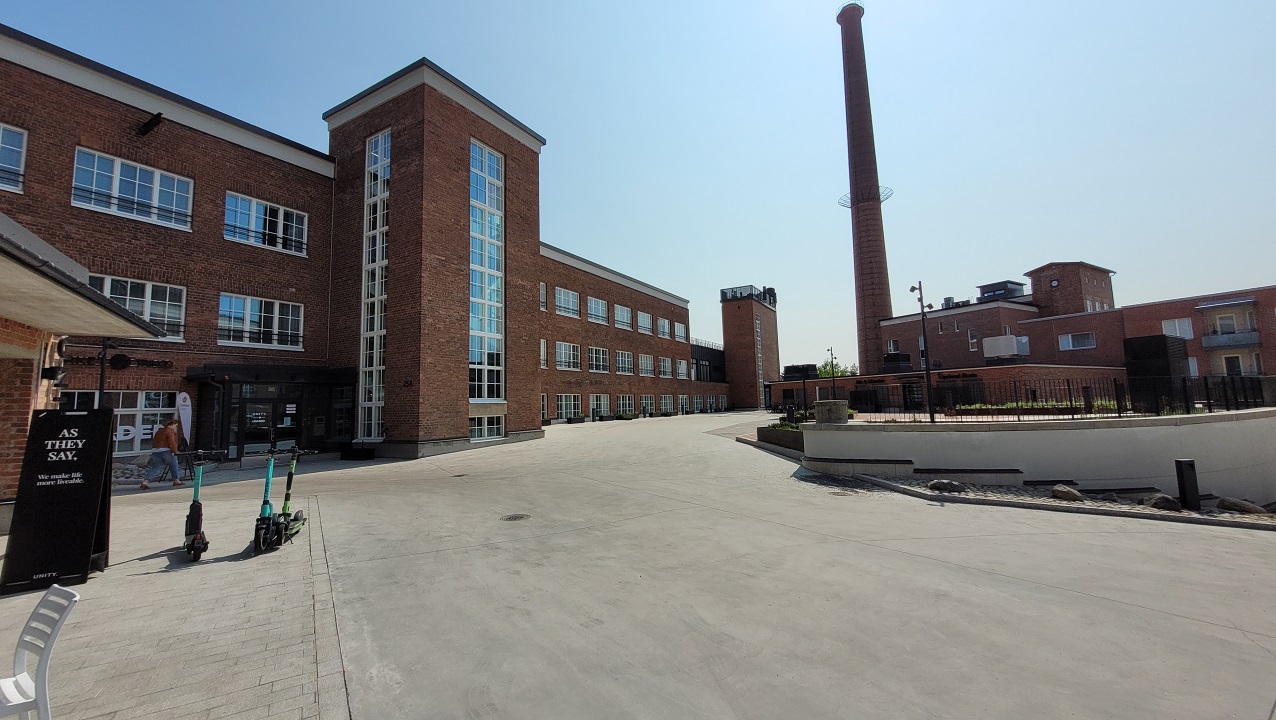 Co-working spaces in beautiful historical site brought new energy
The 10-time uWork pass did its job. The co-working spaces were a nice place to go in the morning, full of energy compared to working in the living room of an apartment. The scenic commute, the historic factory environment and the clean office space stimulate the brain to be productive.
In a permanent job, many things come as a given. Office space, tools, roles, processes and so on. Of course, this is easy and convenient, but it can also make you passive.
Even now, I wonder why I would go to a separate office if I can work from home or my employer's premises. Or if I'm having conversations with interesting people, do I represent my employer or my side business?
The uWork experiment opened my mind. You don't have to decide these things in advance. I highly recommend trying out different ways of working and mixing the habits from time to time.
I heard more than once about the Spacecent service , where you can find co-working spaces from several providers. If you have the app in your pocket, try out Unity's uWork spaces at Pyynikki!
Otherwise, you can easily get access from uWork's website .